Remote / Long Distance Feng Shui Consultation
Does your home or business need a "pick me up"? If so, you are in the right place. Feng Shui Designs has been offering Feng Shui consultations for homes and businesses since 1993! We have helped hundreds of folks just like you bring new energy and joy to their environments. And, best of all, we can perform the consultation to anyone, anywhere in the world. We have done consultations for clients in the US, Mexico, Canada, Europe, China, India and the Middle East. Just send us your floor plan (you can draw it yourself – does not need to be too technical) and some photos of your place. We will analyze it all and set up a consultation phone call. We will also supply you with a complete report.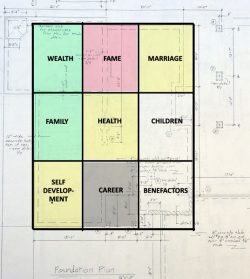 Simply put, Feng Shui is an ancient Chinese Art and Science which brings balance and harmony to any environment. By achieving balance and harmony, our environment supports our lives. When our lives have support Wealth, Happiness, Loving Relationships, Health and More will flow into our lives.
A complete consultation including a detailed report is only a one-time charge of $495. Contact us for more information.
Or email [email protected] for details.