BECOME A CERTIFIED PROFESSIONAL FENG SHUI STAGER WITH THIS COMPLETE ONLINE PROGRAM
No need for an expensive onsite program. Learn everything you need to know in this course. PLUS all of the Feng Shui Secrets that make home staging MUCH MORE EFFECTIVE!
"By just using James' 6 techniques of staging a house for sale (The Feng Shui S.E.C.R.E.T.), I combined the use of color, elements and the flow of Qi to create a feeling of interest for the buyer. Not only did we get the offer we wanted, but it happened in less than 24 hours!"
Rachel Kutskill, Los Angeles, CA
In any real estate market, staging can make the difference between a home that sells or one that sits on the market for months. Using Feng Shui techniques we can increase the effectiveness of tried and true staging protocols. Statistics show that staged homes usually sell twice as fast as non staged homes and for more money!
As a Certified Staging Professional and Feng Shui consultant/teacher for the past 20 years, I have personally used the tools taught in this program to successfully help real estate agents and home sellers move properties quickly in any market.
This new program will combine elements of current staging practices along with important Feng Shui techniques. Graduates will become Certified Feng Shui Stagers.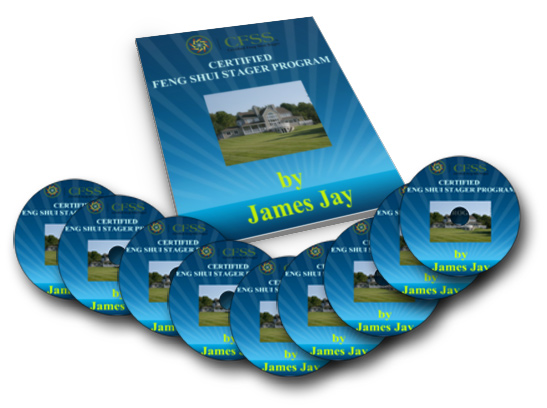 Included Workbook, Contracts, Templates and 9 Video Lesson Modules. Either for Instant Download or Physical Book and Discs.
"Many thanks for the great program. We listed our house Tuesday afternoon and will sign a purchase agreement today."
Carol Seiler, Minnetonka, MN
This is a turn-key program which will give you all the tools necessary to break into this lucrative market and create a great source of additional income.
You will:
Become a CFSStm-Certified Feng Shui Stager.
Learn the proven "must do" techniques to sell a home.
Learn the powerful transcendental actions needed to quickly move the qi toward a sale .
Gain resources to rent furniture and accessories to use in a vacant home. Earn income while the home is on the market!
Learn to re-design a home with existing furnishings.
Learn the basics of color, lighting and creating space with proven Feng Shui and staging principles.
Use the CFSStm logo with all of your marketing tools.
Learn how to set fees for one-time or on-going projects.
Plus:
Learn step by step how to put together a dynamic presentation to give to real estate agents and home sellers to build your client base.
Learn which contracts to use and how to use them (All Contracts and Report Templates Included)!
Review the course at any time at your own convenience.
What People are Saying
"Dear James, Your course teaches all aspects of home staging while at the same time "infuses" feng shui techniques and practices to "boost" and "activate" the energy to attract, highlight and sell a home. The quality of your program as always was top notch. I am better equipped, excited and confident that I can offer Feng Shui Home Staging Services in my community and sell many, many homes! THANK YOU!"
– Jennifer OBrien, St. Petersburg, FL.
"James, Thanks again for providing such a clear, organized, and articulate online course. I truly enjoyed it!"
– Carrie Borgen, Avon, Ct.
"Dear James, Thanks again for all of the tools and information. Great course!"
– Cyndi Martin, New York
Order Now and Get These Bonus Gifts FREE!
BONUS #1
EREPORT: ORGANIZE YOUR LIFE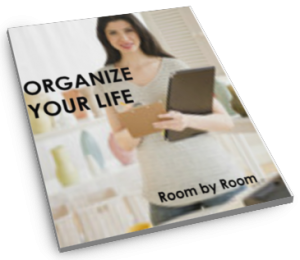 Organize You Life Room by Room. This Ebook is packed with professional organizer tips to help get everything in your life organized. Make 2013 the year you put your life in order!!
Included in report:
1. 5 Steps to a More Organized Bathroom
2. How to Organize Your Laundry in 4 Steps
3. An Organized Bedroom Makes Mornings a Breeze
4. An Organized Fridge is the Start of an Organized Kitchen
5. Keeping Kids' Rooms Clutter Free
PLUS
BONUS #2
EREPORT: MOVING? How to Save a Bundle.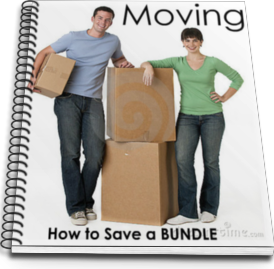 If you are planning on moving or helping your client move this report will give you amazing tips to save money.
Included in Report:
1. 5 Ways To Save Money by DIYing
2. Money Saving Tips & Tricks To Packing Your House
3. Using Professional Movers To Save You Time & Money
4. Using Checklists, Budgets & Timelines To Save Money Moving
5. 5 Mistakes To Avoid When Moving House
6. Making Money When Moving
7. 3 Ways To Stretch Your Moving Budget
8. 10 Cheap Tips For Packing For Your Move
9. 5 Tips To Save Money When You Get Where You're Going
PLUS
BONUS #3
EREPORT: CREATE A LANDSCAPE OASIS.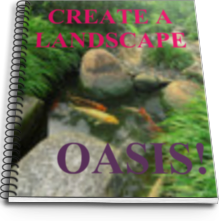 Create an Oasis out of any Outdoor Space.
Included in this Report:
12 Ways To Turn Your Outdoor Kitchen Into A Masterpiece
5 Ways To Dress Up Your Driveway
12 Ways To Create An Over-The-Top Pool
9 Ways To Create A Real Living Room Outdoors
7 Ways To Add Beautiful Water Features To Your Backyard
8 Ways To Banish That Cement Slab From Your Backyard Oasis
6 Ways To Help Your Home's Entrance Make A Good First Impression
12 Things That Will Make Every Kid Want To Play in Your Yard
6 Ways To Enhance Your Backyard Oasis With A Fire Feature
6 Ways To Create A More Livable Outdoor Oasis
OK, So how much is the program? Good question. When I travel to different cities to teach this program live I charge $1599. I have put everything I teach (AND MORE) into this online program. BUT, I don't have to travel to teach it so my overhead is way down. When I first put it online, I charged $799 and sold many, many programs. Then I improved it and reduced it to $599 and sold even more. But now….
I WILL GIVE YOU EVERYTHING IN THE COURSE AND ALL THE BONUS MATERIALS FOR THE AMAZINGLY LOW PRICE OF $397!
That's right, you can instantly stream all of the course modules, notes, contracts, templates AND bonus reports for only $397! If you want to receive the physical discs and printed workbook, the price is $497. That's it. No need to travel to an expensive Staging Workshop (which teaches you nothing about Feng Shui) and pay thousands of dollars. You get it all right here, right now. Please note that this course fee is non-refundable.
Hit the ORDER NOW button below to get this incredible offer! Only $397 for the Streaming Online Program
P.S. Thank you so much for taking the time to view the program. If you have any questions at all, feel free to email me at [email protected] or give me a call: 800-551-2482 / 707-237-5132.
Thanks again,